Newsletter
Fall 2014
Early snow in Washington State
For those of you in the southern hemisphere, Happy Spring! For those of you in the northern hemisphere, I hope you're having a pleasant autumn and enjoyed some wonderful fall colors. All our colorful leaves have fallen now and we got our first dusting of snow here in the Seattle area last week. It wasn't much but it came earlier than usual. We don't usually see snow until late December. It seems like just a few weeks ago I was growing tomatoes and flowers in that greenhouse. Summer sure went fast! Oh well, on the bright side, having less gardening and yardwork to do now means I have more time for painting. :)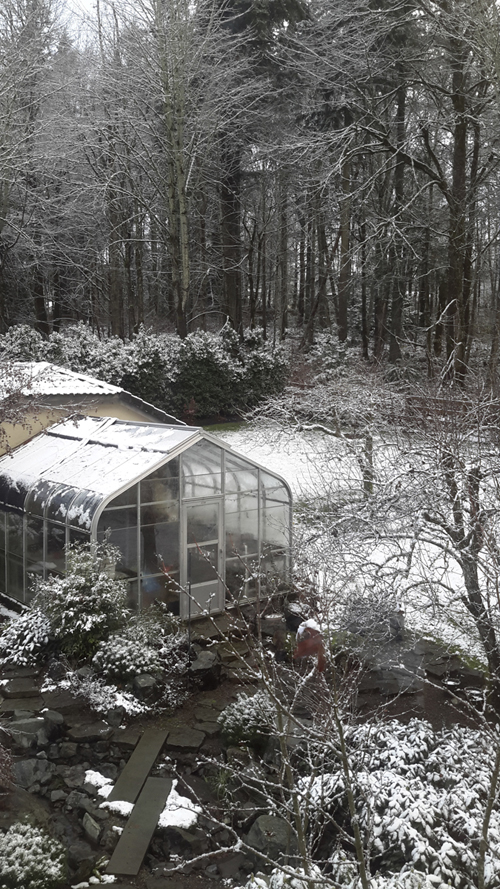 Holiday Gift Ideas
Whether you're in the southern hemisphere and enjoying warm spring weather, or in the northern hemisphere bundling up for the cold, it's that time of year when we all start shopping for holiday gifts for friends and family. Not sure what to get them? Avoid the mass-produced chain-store products and consider giving them unique and personalized gifts featuing my artwork. I've recently set up my own online Zazzle store featuring my artwork. This is very different from my online print store on Fine Art America which only sells fine art prints and greeting cards. This new store allows me to put my art images on hundreds of different products, from t-shirts to iPad covers. There's really something for everyone on this site! Between all the images on various products you literally have thousands of gift items to choose from. And even better than that, most of these items are customizable, so you can add a personal touch by adding your own message, or personalizing it with the recipient's name, etc. They'll be getting a truly unique gift and no one else in the world will have one exactly like it! Wouldn't that be cool?
I have products with images for animal lovers of all kinds.
Birds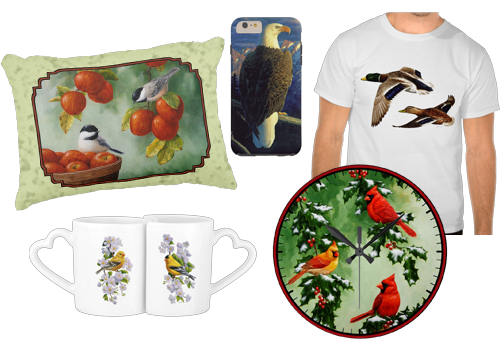 Horses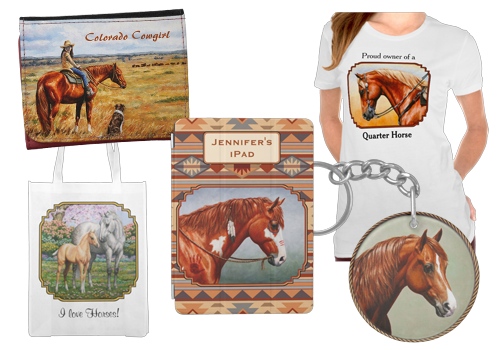 Wolves & Foxes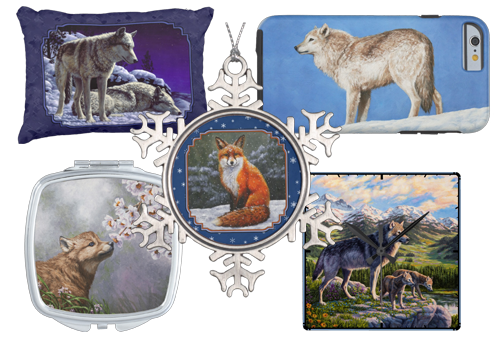 And much more....
NOTE: Zazzle has sales regularly and they change frequently. So be sure to check for new sales and discount codes every time you visit. You can find the discount code at the top of the page on their website.
New Original Oil Paintings
A few new originals are available since my last newsletter, some small enough to even be used as stocking stuffers! Others large enough to be a main gift for the art or anmial lover you know. This is just a few of my latest works. More orginals are available than just what's shown here. Visit my Daily Paintworks page to see what all the originals I currently have available, large and small. (Click the "Show Available Only" button in the upper center of the page there to hide all the sold paintings so you can more easily see which originals are still available.)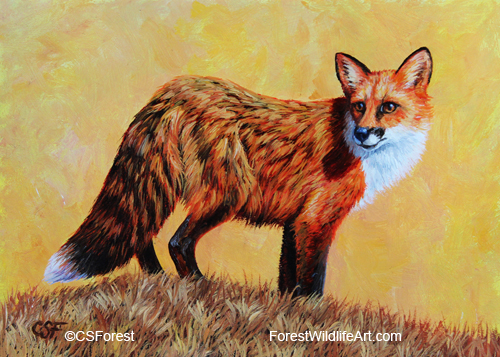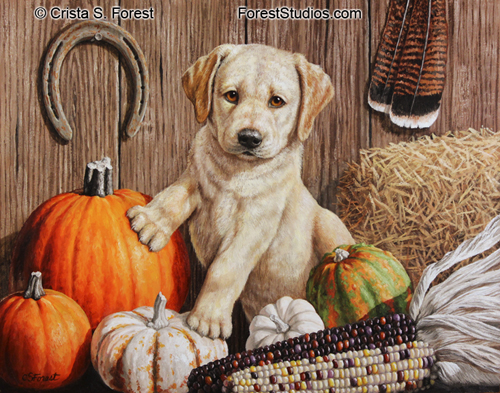 Newly Released Licensed Products
My painting of Christmas Cardinals that I mentioned in my last newsletter had been licensed for use on jigsaw puzzles Sunsout is now out in time for Christmas! It's available here from Puzzle Warehouse, Amazon, and elsewhere.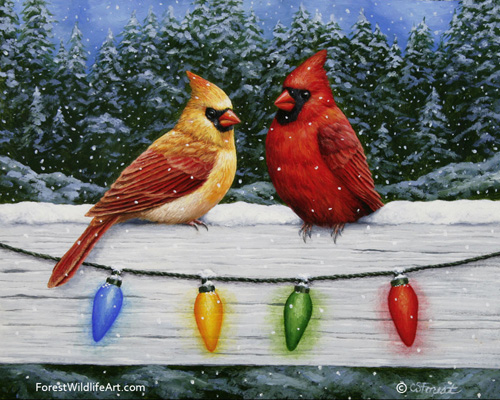 New cross stitch patterns are out now featuring some of my deer and elk paintings. Find them at Shinysun's Cross Stitching.
New Licensing Contracts
My Bluebirds & Peaches painting has been licensed by SunsOut, Inc. for use on jigsaw puzzles. This should be available in mid February 2015.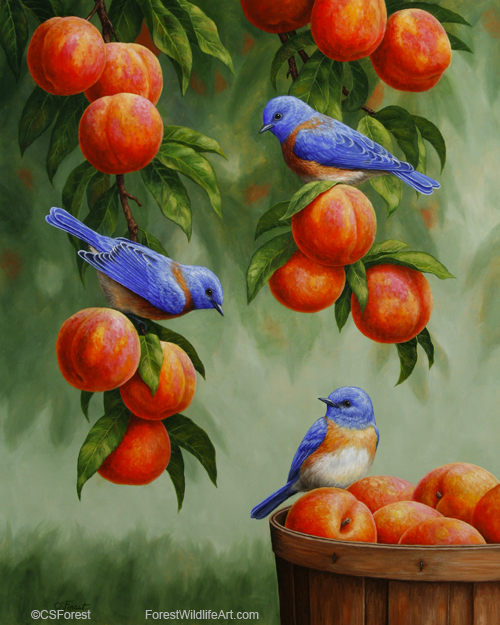 A few new licensing contracts since my Summer Newsletter. My painting of Goldfinches & Apple Blossoms was licensed by Concord Litho Group for use on cards, envelopes, and seals.
My painting of a deer and snowman, Whose Carrot?, has been licensed by Kroto, Inc., for use on metal print wall decor.
Discount Code
Exclusively for my Newsletter readers I'm offering a code for a discount off your entire order of prints, notecards, and phone cases purchased through Pixels.com or one of its affiliate sites.
Be sure to use this code at checkout to get your discount!
JUYLMA
This discount code expires 12/31/2014.
By the way, ArtistWebsites.com and Pixels.com are both part of Fine Art America, a print-on-demand service that I have been using for several years to produce high-quality fine art prints of my work. So you can find my art on any of these sites and you can trust all of them to provide you with high-quality prints and excellent service. (All three sites sell prints and greeting cards but you can only purchase phone cases on ArtistWebsites.com and Pixels.com.)
Past Newsletters and Subscriptions
Thank you for reading to my Fall Newsletter! I hope to see you again for my Winter Newsletter. In case you missed one, you can view past Newsletters here.
Please feel free to share this Newsletter with your friends and family using the Share buttons below.
You can Unsubscribe any time. Just let me know and I'll remove you from my list. Or you can unsubscribe using the form here.