Newsletter
Spring 2014
Discount Code
Be sure to sroll down to the bottom to get your exclusive discount code, only available to newsletter subscribers.
New Mini Paintings & Miniature Art Show
I've done several new mini paintings recently, mostly domestic animals for a change. Every year the Parklane Gallery in Kirkland, WA hosts its Annual Miniature Show in May featuring miniature paintings and sculptures from artists all over the country. The show will be from April 29th to June 1, 2014. I'll have several of my minis on display and for sale there during the show, a few of which are shown here. To see all the minis I'll have on display during the show, and to find out more about the show and the gallery, please read my blog post here.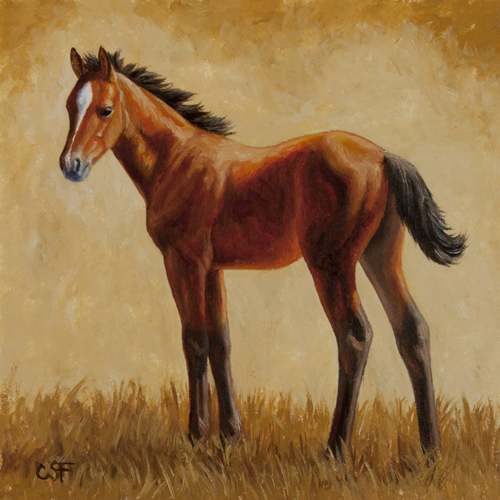 Size: 6"x6"
Medium: Oil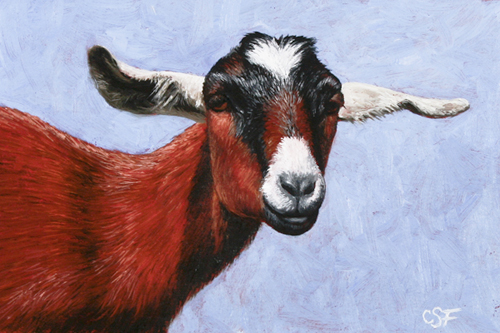 Size: 4"x6"
Medium: Oil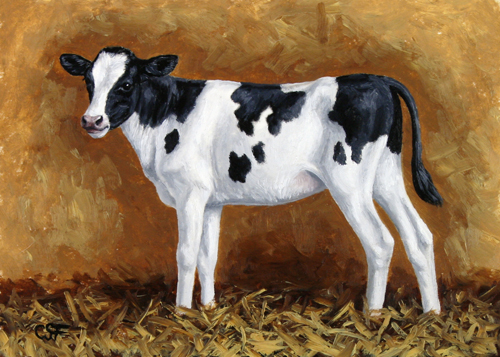 Size: 5"x7"
Medium: Oil
New Licensed Products
As I mentioned in my previous newsletter, over the past year I've been working hard to get my art licensed on various products to make it available to you in more ways. What does "licensed" mean? It means product manufacturers have agreed to use my artwork on their products. These products can be anything from wall decor like framed canvas prints, to household items such as coffee mugs and coasters, to toys like jigsaw puzzles, and even clothing items like t-shirts and sweatshirts. Now you can find my artwork on more than just paintings and prints. So far I've acquired 18 contracts with different product manufacturers to feature more than 30 of my images, for a total of 93 different products!
It can take a long while from the time a contract is signed to the time the product is available in stores, however, so at the moment there are only a few products available. One of the first products to hit the shelves is this garden flag featuring one of my paintings of a doe and fawn.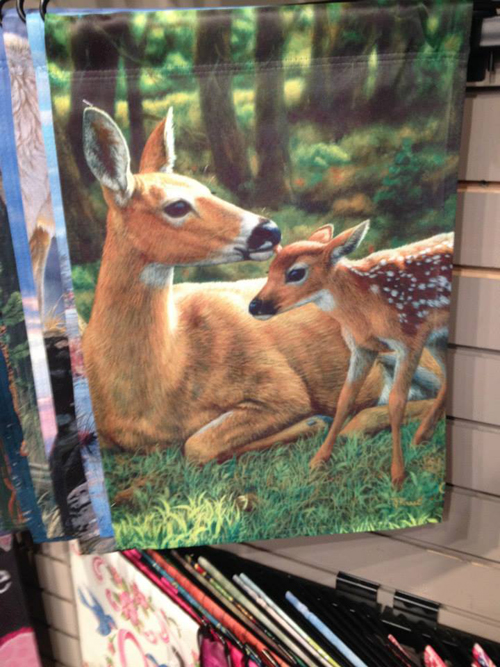 And the best news is, this flag is easily available to you through Amazon.com. And who doesn't have an Amazon account?! Check it out here. And more flags are coming soon. I also have contracts for 3 of my bird paintings to be produced on garden flags ... the goldfinches with apple blossoms, the bluebirds in a peach tree, and chickadees with apples. Those flags aren't out yet, so I can't show you the actual products, but you can see the images on my website in the Birds Gallery. These should look fantastic hanging in your garden! Where else do these adorable and beautiful songbirds belong?
Also currently available are three of my wolf paintings on cross-stitch products from Shinysun's Cross Stitching. Here's a cross-stitch with of my most popular wolf images, Night Watch.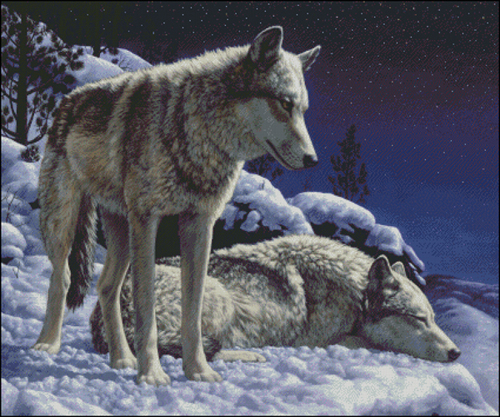 Only 3 wolf images are currently available on cross-stitch but more are coming soon. Shinysun's Cross Stitching has licensed 20 of my images, including birds, deer, foxes, horses, and more and they'll be rolling out a little bit at at time. Products featuring my artwork by other manufacturers that are expected to be released this year will include coasters, fabrics, throws, glass prints, and more. I'll keep you up-to-date in my newletters and on my blog when these products become available.
New Horse Paintings and Prints
Horse paintings seem to be forever popular so I try to keep a steady supply of horse paintings coming. Here's my latest, a gorgeous bay Hanovarian I photographed at a local saddle club event last summer.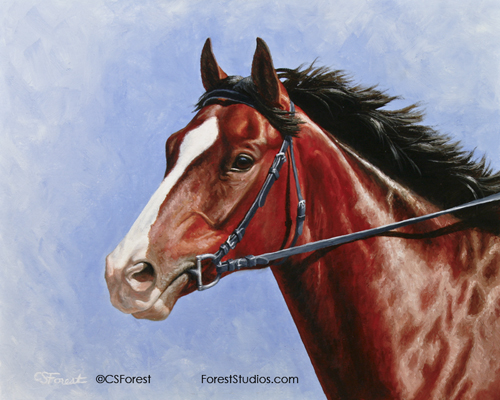 Title: Determination
Size: 8"x10"
Medium: Oil painting on Multimedia Artboard®
Original: AVAILABLE HERE
Fine Art Prints are available for most of my sold horse paintings as well. To view previous horse paintings visit my dedicated horse art web page here.
Mother's Day Gifts & Cards
Mother's Day's is less than 2 weeks away, but it's not too late to order cards and gifts. I have a few images that convey the loving bond between mother and child that would be ideal for a Mother's Day Gift as a fine art print or just a Mother's Day card. Here are a few samples.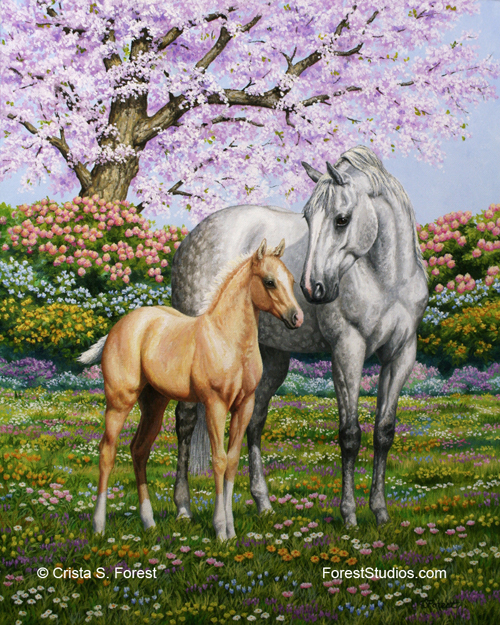 "Spring's Gift"
Available here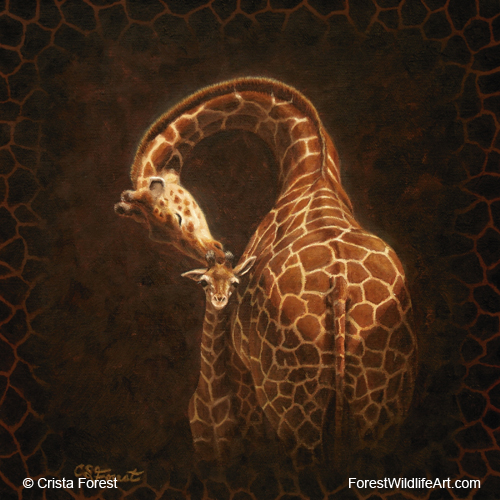 "Love's Golden Touch"
Available here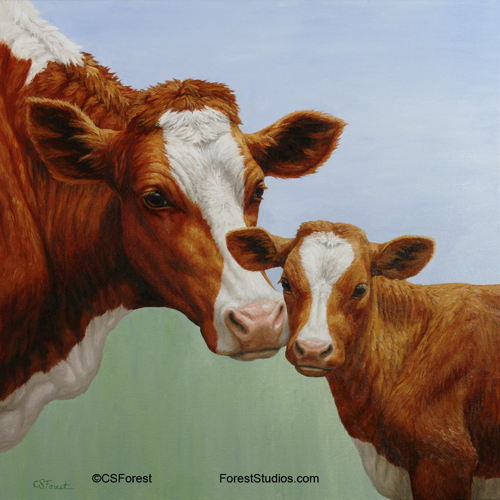 "Cream & Sugar"
Available here
Discount Code
Now for the good part. Exclusively for my newsletter subscribers I'm offering a discount code worth $10 off any print purchased here. Be sure to use this code at checkout to get your discount!
KBPEHJ
This discount code expires 5/31/2014 so don't wait too long!
Newsletters
Thank you for subscribing to my Spring Newsletter! I hope to see you again for my Summer Newsletter. If you'd like more frequent updates I've added another, separate subscriber mailing list for art updates. These news udpates will be more frequent than my quarterly Newletter but will be much shorter, just showing the most recently finished artworks. You can sign up here.
And, of course, you can Unsubscribe from either list at any time. Just let me know and I'll remove you from my list.