Newsletter
Spring 2015
Spring in Washington
The weather is warm. Flowers are blooming. The bees are buzzing. It's so nice to have spring return after the cold wet winter!
Some people think I'm crazy for moving from sunny Southern California years ago to come live in the dark, damp Pacific Northwest. Maybe so. But I really enjoy having the four seasons. Every change of seaon makes you appreciate Nature's beauty, and makes you marvel and life's ability to adapt and survive the ever-changing conditions.
SoCal's weather is, frankly, boring. It has two seasons: Sunny & Warm, and Sunny & Hot. There is no beauty of fall colors. No Winter Wonderland at Christmas time. No bursting forth of new life in a show of wildflowers, rhododendron blooms, and apple blossoms in the spring.
And I hate the heat. It rarely gets very hot here. Summers here can be about as perfect as you could want, mostly sunny in the 70's or 80's most of the time. Where I lived in CA summers were often 90º or more. And smoggy. And brown and dead looking. Yuck. Here things stay lush and green all through spring and summer. So I say hello to spring in WA!
But anyway, on to the art news.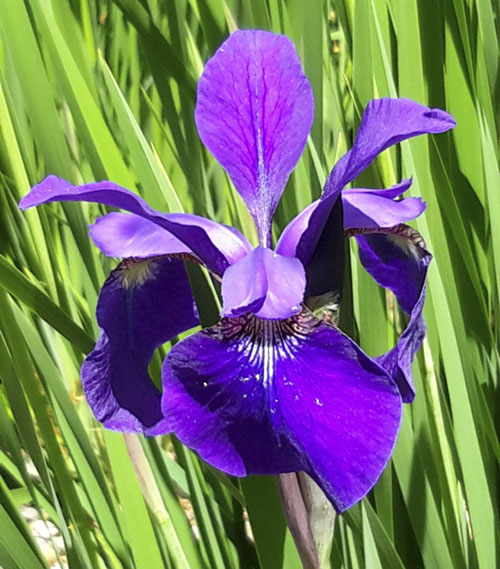 Holiday Gift Ideas
Next month is Father's Day, soon followed by the Fourth of July holiday. How about giving the outdoorsman in your life some products featuring game animals like ducks and deer for Father's Day? These products are customizable, too, so you can personalize it with his name, or the name of his favorite place to go fishing, hunting, hiking, or just relaxing in Nauture.
Don't forget some Independence Day themed products to help celebrate that holiday BBQ. Here are just a couple examples of gifts Dad might like, as well as a some things to spice up that 4th of July get-together.
Father's Day Gift Ideas
Fourth of July
These are just a few examples. There are lots more gift ideas available in My Zazzle Store featuring all sorts of animals besides deer and eagles. There are tigers, wolves, bears, songbirds, cows, horses, and more. Something for everyone!
New Original Paintings
Note there's no "oil" in the title above. I have not been at the oil painting easel the last couple months. I have been honing my skills painting on the computer. Here are a few new bird paintings to show for my efforts.
Painting? On the computer? Yes, I know there is a bit a stigma about digital art. Many people assume it's all just photo manipulation. But I want to point out that my digital paintings are all hand-painted from scratch. I paint each and every brush stroke of my digital painting by hand just as I would a real oil. There is no photo manipulation in these painting. There are no photographic elements at all in it, in fact.
A digital painting can be just as much work, and take just as long to create, as an original oil painting. So I hope you can appreciate the time and effort that can go into such a piece next time you see a digital painting.
These were done in Photoshop CS5 with a Wacom Intuos 4 tablet.
Click the images to see high-res details on Pixels.com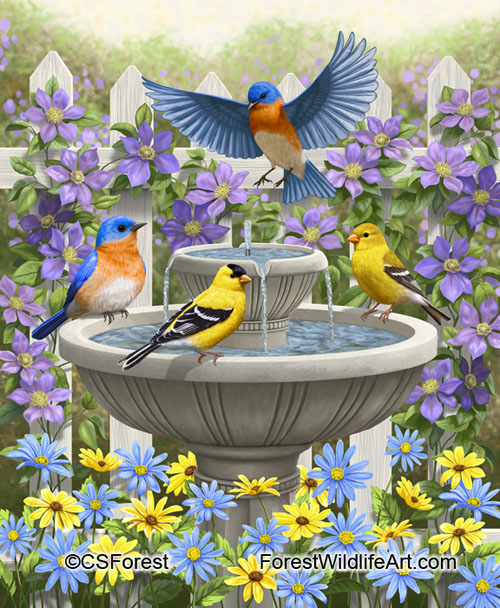 Fountain Festivities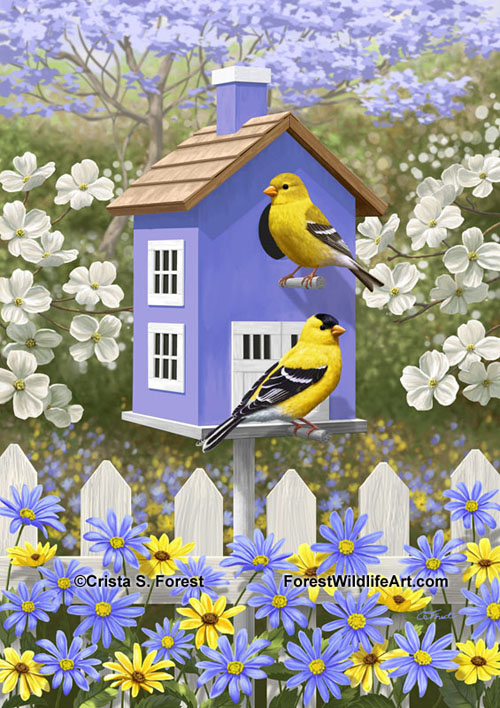 Goldfinch Garden Home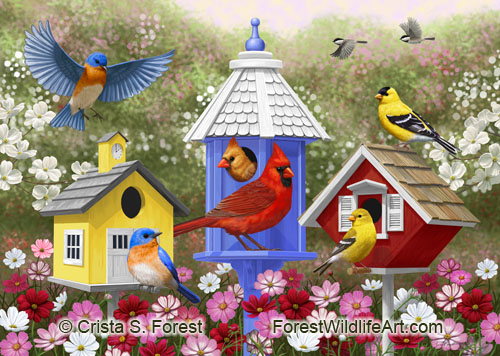 Primary Colors
If you'd like to know more about why I'm painting digitally, check out my blog posts here and here illustrating some of the advantages of digital painting.
Limited Time Promotion on select Canvas Prints
For 5 days only get over 50% off on select canvas prints featuring the 3 above bird paintings.
Get the Fountain Festivities artwork as a 20"x16" fine art print on canvas for only $79. It's normally $167 for a canvas print that size, so that's a savings of $88!
Get the Goldfinch Garden Home artwork as a 20"x16" fine art print on canvas for only $79. It's normally $167 for a canvas print that size, so that's a savings of $88!
Get the Primary Colors artwork as a 24"x36" fine art print on canvas for only $134. It's normally $310 for a canvas print that size, so that's a savings of $176!
You do not need a discount code for this promotion. Simply click one of the links in this box and you'll be taken to a special promotion page exclusively for that image.
New Licensing Contracts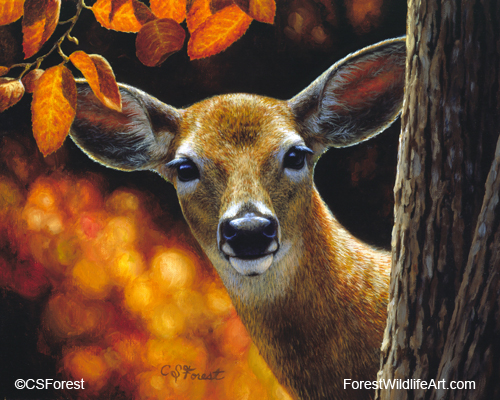 My whitetail deer painting, Surprise, has been licensed by SunsOut for use on jigsaw puzzles.
Three of my bird paintings, Apple Harvest Chickadees, Goldfinches and Blossoms, and Cardinals and Holly have been licensed by David Textiles for use on fabric and no-sew throw kits.
My newest bird oil painting, Spring Garden Party, and my first digital painting, Primary Colors, have been licensed by Bits & Pieces for use on jigsaw puzzles. The Spring Garden Party puzzles are expected to be released in September of this year and Primary Colors is expected to be available in February of next year.
My Christmas Cardinals painting has been licensed by Tractor Supply for use on raschel throws and cuddle wraps.
Discount Code
Exclusively for my Newsletter readers I'm offering a code for a discount off your entire order of prints, notecards, and phone cases purchased through Pixels.com or one of its affiliate sites.
Be sure to use this code at checkout to get your discount!
FVNYVV
This discount code expires 6/30/2015.
By the way, ArtistWebsites.com and Pixels.com are both part of Fine Art America, a print-on-demand service that I have been using for several years to produce high-quality fine art prints of my work. So you can find my art on any of these sites and you can trust all of them to provide you with high-quality prints and excellent service. (All three sites sell prints and greeting cards but you can only purchase phone cases on ArtistWebsites.com and Pixels.com.)
Past Newsletters and Subscriptions
Thank you for reading to my Fall Newsletter! I hope to see you again for my Winter Newsletter. In case you missed one, you can view past Newsletters here.
Please feel free to share this Newsletter with your friends and family using the Share buttons below.
You can Unsubscribe any time. Just let me know and I'll remove you from my list. Or you can unsubscribe using the form here.