My New Coloring Book is Out!
In my Summer Newsletter I announced that I finished my 50 state birds and flowers coloring book for Fox Chapel Publishing and it had gone to print. This special October Newsletter is to tell you I just got my samples from Fox Chapel and they look great! No, I'm not bragging about my art. I mean the quality of the book is great. The lines of the drawings are dark and crisp, the paper quality is good, and the print colors are accurate. It's a well-made book. So I wanted to get this newsletter out and share some images with you. Scroll down for images, more info, and a link to how you can order my new book on Amazon!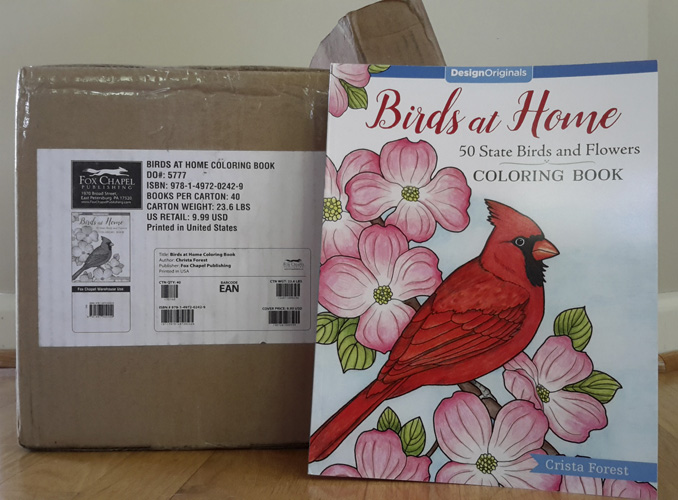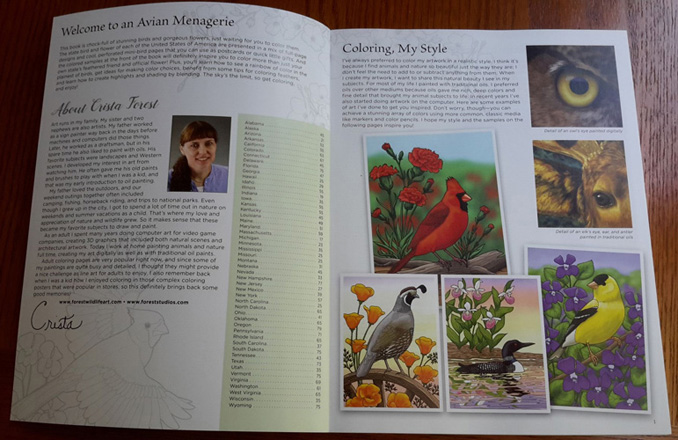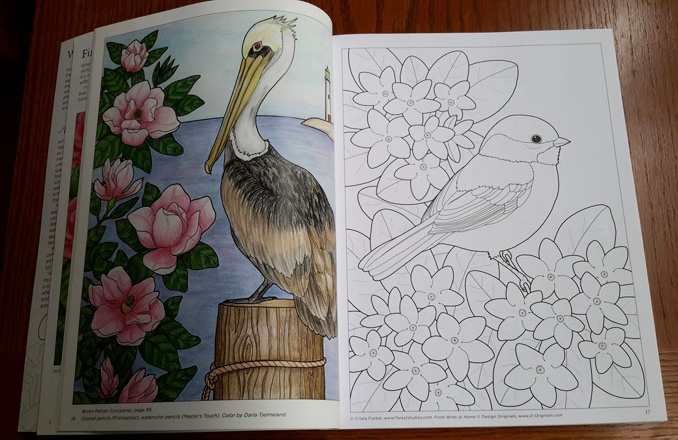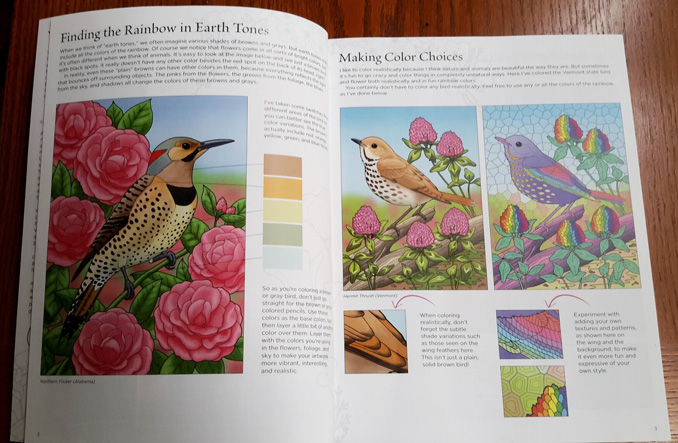 As I said, it's a good quality book with nice paper and print. Each coloring page is one-sided and perforated so you can easily remove them from the book and frame your finished image. The book also includes some smaller, postcard sized images to color and give away or trade, or mail as postcards, or perhaps use in scrapbooking. Each drawing has the name of the state, bird, and flower on the back. In addition to the line drawings you get to color, there are also colored-in samples, and tips for coloring, to give you ideas and inspiration. If you're not into coloring, consider giving this book as a gift to someone you know who does enjoy coloring or is a bird lover, or perhaps even someone who is interested in US history and would like to learn about these state symbols. Click the link below to to see more information about it on the Amazon product page, and order your coloring book in time for Christmas. These are the perfect size for use as stocking stuffers. :)
Buy Birds at Home Coloring Book: 50 State Birds and Flowers here
New Owl and Full Moon
In time for Halloween I also have some products available with a new owl and full moon, complete with spooky bat silhouettes in the background. Here a just few samples of the products you can find in my Zaazle store featuring this image. Check out the entire Halloween owl collection here.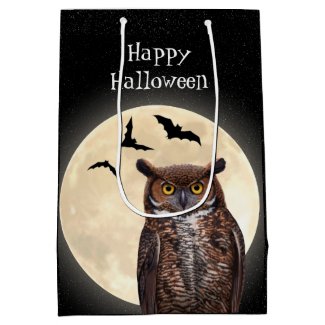 Owl and The Full Moon Medium Gift Bag